Mark 16:15 He said to them, "Go into all the world and preach the gospel to all creation. 16 Whoever believes and is baptized will be saved, but whoever does not believe will be condemned. 17 And these signs will accompany those who believe: In my name they will drive out demons; they will speak in new tongues; 18 they will pick up snakes with their hands; and when they drink deadly poison, it will not hurt them at all; they will place their hands on sick people, and they will get well." 
Finish the great Commision!
If your heart is burning for the lost of this world join us on our next missiontrip and be part of the great work that God has in store for them.
Currently we are active in Nepal & India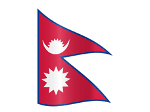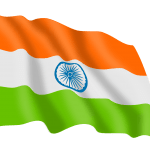 In order to be efficient and because of past experience we require couple properties that one should have for intercultural mission.
Share the word
Where the Word of God is rightly handled, the voice of God is heard.
Help the helpless
The hands that help are far better than the lips that pray.
Train the trainers
Never stop learning because life never stops teaching